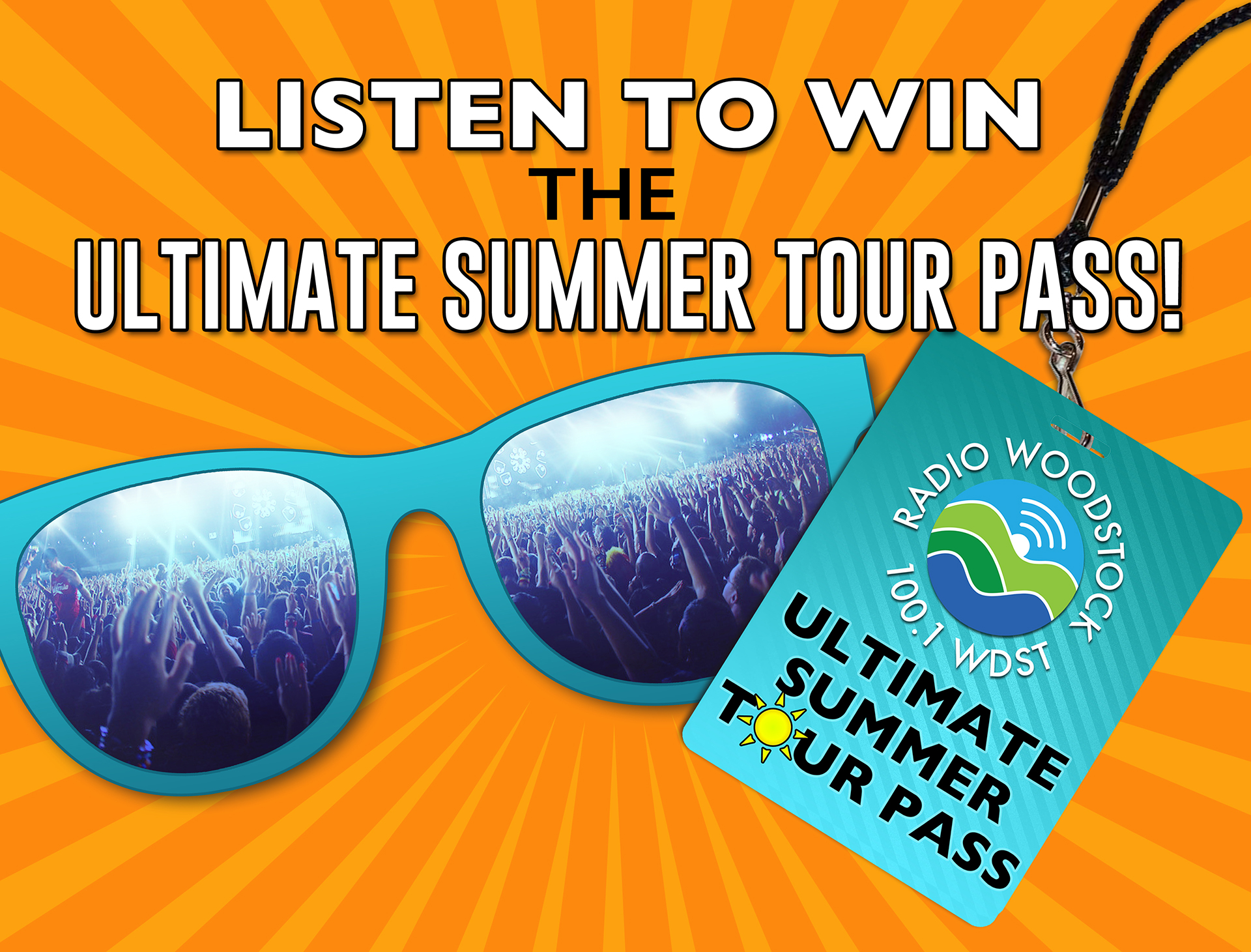 THE ULTIMATE SUMMER TOUR
Get ready for the ultimate concert experience of the summer, valued at over $3000, featuring 25+ shows throughout the Hudson Valley and beyond, including top acts like Dead & Co Final Tour, Robert Plant & Alison Krauss, Michael Franti & Spearhead, Willie Nelson, The Lumineers, Hot Tuna!

One lucky winner will have a chance to win this incredible prize pack.

Starting May 8th through June 8nd, Radio Woodstock will be qualifying listeners on-air and online for this exclusive contest. All qualifiers are invited to attend the Grand Prize drawing party: Thursday, June 8th, from 6PM to 8PM at The Academy in Poughkeepsie.

Don't miss your chance to win the Ultimate Summer Tour and experience the best concerts of the season!

prize includes the following concerts (subject to change)

DEAD & CO the final tour • ROBERT PLANT & ALISON KRAUSS
MICHAEL FRANTI & SPEARHEAD • tears for fears
THE LUMINEERS • OUTLAW FESTIVAL: WILLIE NELSON, NATHANIEL RATELIFF
& The NIGHT SWEATS, GOV'T MULE
FINAL HOT TUNA ELECTRIC RUN • CATBIRD MUSIC FESTIVAL: TREY ANASTASIO BAND, MARGO PRICE, THE WAR ON DRUGS & MORE!
CHRIS STAPLETON • COUNTING CROWS •ARCTIC MONKEYS CAVE MOUNTAIN CASTKILLS MUSIC FESTIVAL:
WEEZER,JOE RUSSO's ALMOST DEAD, DINOSAUR JR., AND MORE! ZAC BROWN BAND & MARCUS KING BAND • THE CHICKS
GOO GOO DOLLS & O.A.R. • LUCIUS • THE WOOD BROTHERS ALO • SPAC JAZZ FESTIVAL
AND MANY MORE!
LISTEN TO WIN OR ENTER TO WIN (BELOW)
with support from