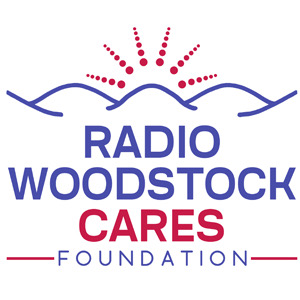 ABOUT RADIO WOODSTOCK
CARES FOUNDATION
Radio Woodstock Cares Foundation is a registered 501(c)(3) organization created to support the many worthy non-profit groups and those in need in our Hudson Valley community. Radio Woodstock is building on its annual Pink October fundraiser efforts, which have raised over $750,000 for breast cancer research locally since 1998.

Radio Woodstock's mission statement is to entertain, engage and inform through a unique music experience on-air, online, and at live events connecting a socially and environmentally conscious and active audience to benefit the local and global community.
MAMMO ON THE MOVE
Lourdes Mammo on the MoveMobile
Mammography Van. We bring mammographs to you!
Saturday, October 15, 2022
RADIO WOODSTOCK
10AM-4PM
(PARKING LOT)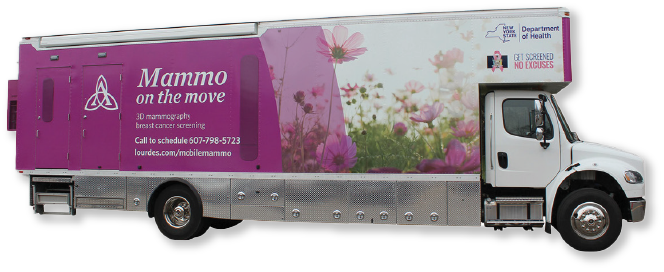 You do not have to be a Lourdes patient. Your results can be sent to the provider of your choice. We welcome insured and uninsured women. No referral needed.

If you already have insurance:
Call 607-798-5723

to schedule your appointment.

If you are uninsured:
1. Call New York State Cancer Services Program at

1-866-442-2262

to request services at Mammo on the Move.

2. Call

607-798-5723

to schedule your appointment with Mammo on the Move

You are eligible to use the van for breast screening if:


- You are age 35 or older


- You have no current breast problems or symptoms


- You have no history of breast surgery, or you had a biopsy over 1 year ago

with benign results and no further problems.



Lourdes Mobile Mammography
169 Riverside Drive • Binghamton, NY 13905
Be A DJ on Radio Woodstock


100% OF PROCEEDS GO TO NOT-FOR-PROFIT ORGANIZATIONS IN THE HUDSON VALLEY.